Infographic: Handling Your IT In-house?
The right information systems allow your business to expand quickly and efficiently – simplifying your day-to-day operations and reaching new levels of productivity and profitability; however, if you're not taking advantage of the right business IT services, your business won't benefit as much as possible from the world of information technology.
Don't settle for less than the best. Slivertip IT offers business IT services for businesses of all types and sizes in Bellevue, Redmond & Seattle. To learn more, or to schedule a no-obligation IT assessment, give us a call at (425) 998-9199 or send us an email at cslade@silvertipit.com.
When was the last time an IT support company asked you what you were looking to achieve through their business IT services? Our team of IT experts understands the importance of strategically planning your information systems around your business goals and desired results.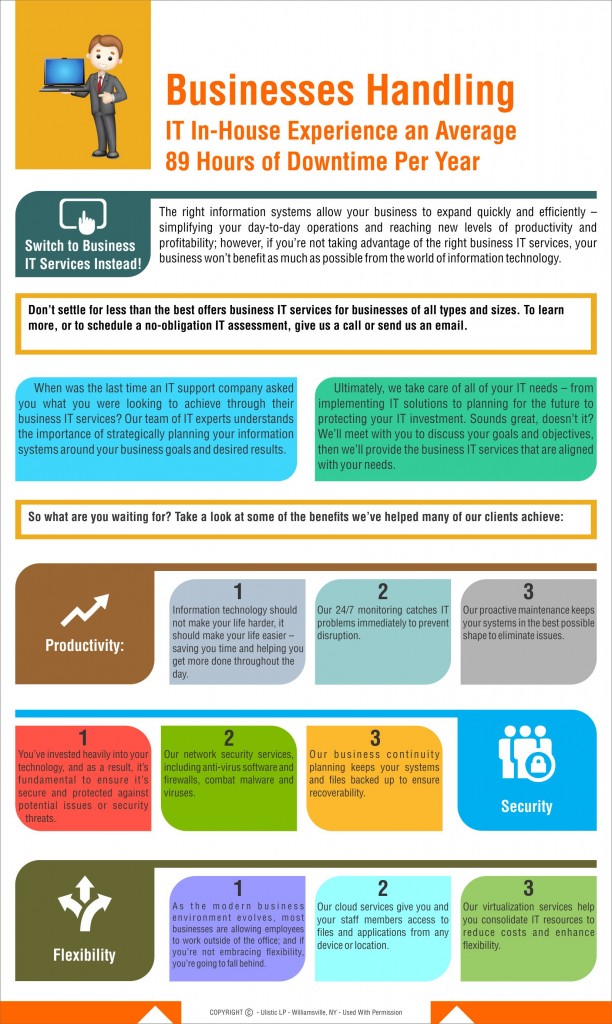 CLIENT FEEDBACK
"I can't emphasize enough how much we rely on and trust the IT professionals from Silvertip IT. Silvertip is always available when needed, whether remotely, in our office, or over the phone.  We can rely on Silvertip IT whether it's during office hours, evening hours, or on weekends. And believe me, we needed them because before they we found Silvertip we had our share of IT issues!"
-Shimizu and Shimizu CPA
read more»